Laundry lounge
What is Laundry Lounge?
Laundry Lounge is a designer self-service laundrette branded by LG Corporation. Equipped with LG professional washers and dryers, which wash and dry faster and with more quality. Besides, this "lounge" part of the name offers an additional benefit – this word also means saloon, room for resting and such, but no matter which meaning we ascribe to it, the point of the whole concept is not only washing and drying laundry but also spending time in the laundry room while using free internet or TV, drinking coffee or juice, hanging out, talking… The goal is to create an atmosphere like the one you have at home with your family.
Your opportunity here is to offer this very practical and attractive concept to your customers.
What are the benefits of Laundry Lounge?
LG Laundry Lounge is a simple and profitable investment - its opening and running requires low initial investment and minimum labor force and there is no big fixed cost. On the other hand, services are always required - allowing faster return on investment.
Who are the Laundry Lounge users?
Typical users of self-service laundries are tourists, students, people without their own washing machine, but also those whose home washing machine is currently out of use, and those who have a washing machine but use a laundry for faster washing and drying and their larger capacity (you can wash large pieces of laundry such as blankets, jackets etc.). On the other hand, users can also be hotels, restaurants, cleaning companies, public institutions, student homes, apartments, camps, marinas, hostels, retirement homes, small businesses (hairdressers, beauty salons, workshops...).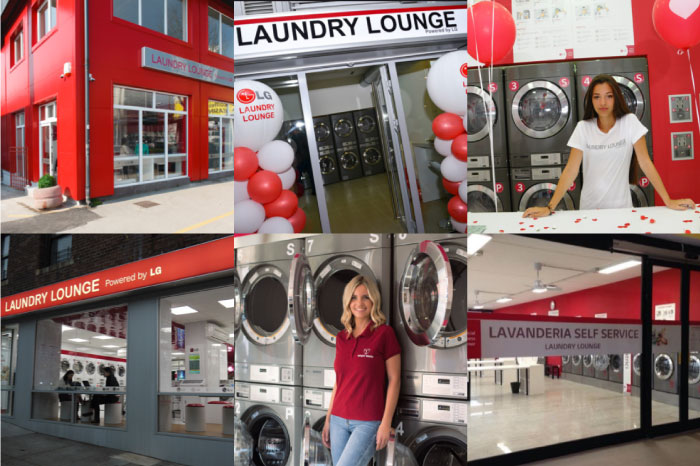 New York • Roma • Dubai • Belgrade • Podgorica • Zagreb