Doing laundry doesn't have to be a boring obligation. Self-service laundries owners all around the world come up with attractive ideas on how to offer clients something more. We know about laundries that also libraries, game rooms, night clubs, hair salons, family fun centers etc. This interesting list recently got longer for one more original concept!
In the very heart of beautiful Prague, next to the famous Charles Bridge, you can find The Laundry and Wine Bar. As the name says, this is an unusual combination of a wine bar and self-service laundry. And to make the story even more impressive – it's rounded up with premium LG technology!
We talked to the owner Goran, an entrepreneur behind four self-service laundries in the Czech Republic, to find out how this creative idea occurred.
"Four years ago, in the very center of Prague, we opened "Sweet Wash & Dry" – a pastry shop and laundry in one. People loved this concept. They could enjoy coffee, ice cream or cakes and watch TV while waiting for their laundry to be done. But, we made a business decision to sell the space which was very attractive because of its location" says Goran.
Soon another imaginative idea came up – The Laundry and Wine Bar! "My business partner was thinking about opening a winery and it occurred to me – How about a wine bar within a laundry? A waiter serves wine lovers while they are waiting for their laundry to be clean? The rest is history" he recalls.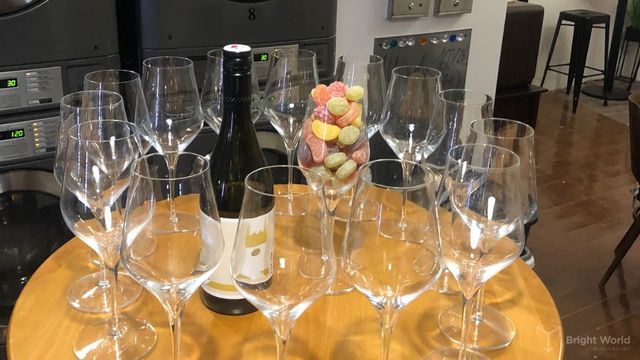 "People were a bit skeptical when we told them about our business idea because there are more citizens living outside the center of the city. But they forgot the fact that Prague is the fifth most visited tourist city in the whole of Europe! The city's center is famous for its rich history, magical architecture and pleasant atmosphere and tourists visit during the whole year. They became our number one clients!"
And what are the clients' reactions to this extraordinary idea?
"They are just thrilled! They especially like this concept in the wintertime because they don't have to go for an hour-long walk while waiting for their laundry to be done. Instead, they can warm up and relax with a glass of fine wine" says Goran.
The laundry is arranged in a retro style, which gives it a specific homey, old-fashioned charm. Rustical wood elements and warm earthy shades contribute to the ambient's coziness. In combination with modern LG Professional laundry equipment, a perfect blend of past and present is achieved.
Another advantage of LG Professional laundry equipment is its 'low-noise' technology. It makes them a perfect choice in creative laundries of this type because while you're enjoying the conversation over a glass of wine, you won't be distracted by the noise.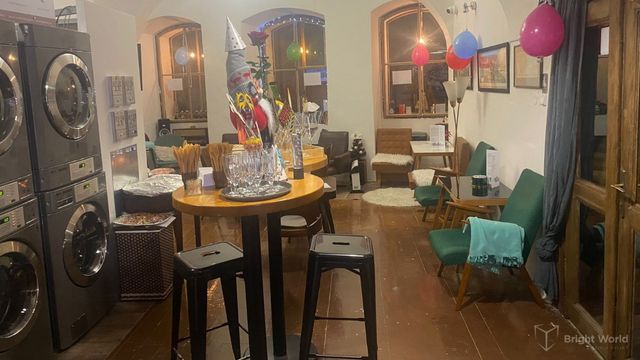 Do you have a creative idea for your own laundry concept? In Bright World we love brave and unusual ideas! Feel free to contact us, no matter if you want to extend the concept of your existing laundry to attract more clients or start something totally new!