Our Bright World received Platinum Creditworthiness certificate AAA for the second year in a row! Once again our efforts in providing excellent service have been recognized.
A leading global provider of business analytics, American Dun & Bradstreet, granted us this recognition for outstanding business results and great business customs.
The platinum edition for Bright World represents prestige and the strongest recognition of business excellence on the European level.
Dun & Bradstreet (D&A) has been rating companies on an international level in view of their reliability since 1908. Rating levels include A, AA and AAA and it is necessary to have the highest, credit excellence "Gold AAA" for at least 5 years in a row to earn the Platinum certificate.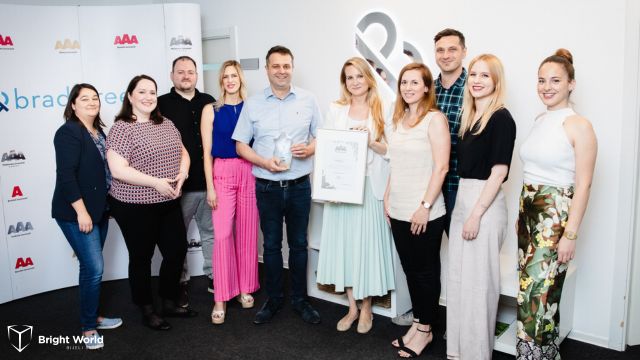 The Platinum certificate is also an indicator of continuous growth and excellence for 6 years in a row.
Therefore, Bright World is placed among the most reliable Croatian companies, that represent credible and low-risk partners. This year, only 0,118% of companies in Croatia received this recognition.
"Platinum creditworthiness in a business environment means successful financial results, durability and stability. It is and indicator of excellent business, reliability and quality" they say from Dun & Bradstreet.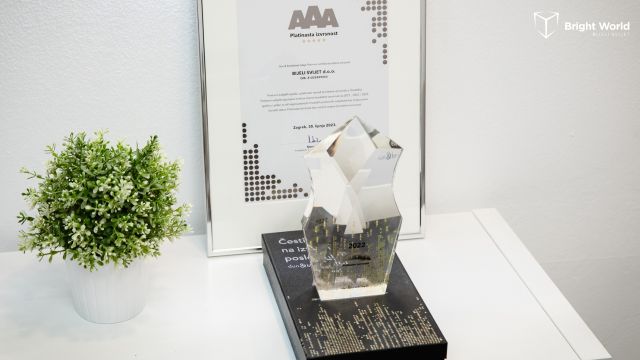 Mario Martinek, the BW CEO, comments: "Our adaptability, reliability, and consistency have helped us strengthen our business. This is what customers look for when they choose their partners, and what gives the employers the safety. The Platinum Creditworthiness certificate AAA is a valuable recognition of our company's vision".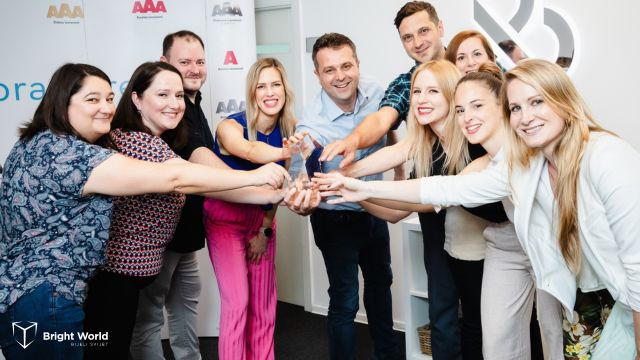 This is our whole team's achievement and also a great inspiration for further growth!