We visited the 18th HoReCa fair in Belgrade!
Popular HoReCa fair in Serbia's Belgrade has once again gathered everyone from HoReCa segment, which as the name itself says, unifies hotels, restaurants and cafes. HoReCa opens its door for hoteliers, caterers and holiday home owners and offers them the opportunity to encounter the best suppliers in the tourism sector.
During the four days presentation, the fair has become the place to find everything that can help you improve the quality of your tourist facility, equipping or renovating of a hotel room, restaurant or kitchen, apartment interior design, etc. There was everything you can imagine – from tiny inventory, decor and other small things to furniture, equipment and technological solutions. This of course includes the laundry equipment.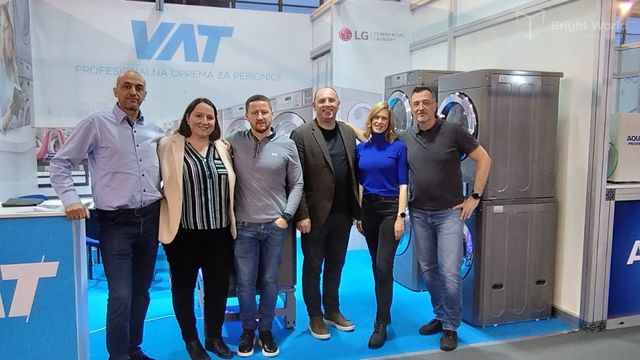 Our partners from Serbia participated as exhibitors so we paid them a visit to support them in this year's presentation. They have successfully presented a new LG Professional Titan washing machine and dryer set, that can be stacked in block. Numerous new, but also existing clients took this opportunity to see the new equipment and talk about future collaboration.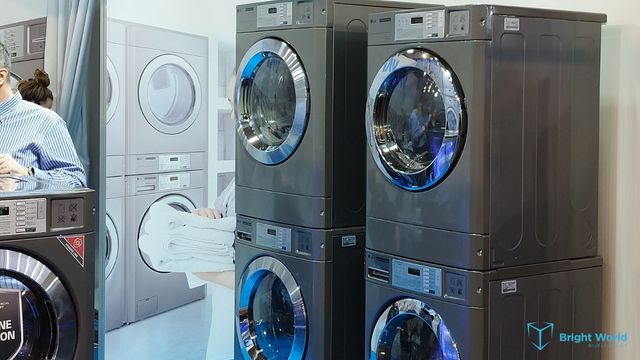 This has been a great opportunity for meeting our dear business partners from Montenegro and Kosovo, too. We had a pleasant conversation and exchanged the experiences from different markets. This way we got interesting insights into new regional trends and developed new perspectives that will help us in our future business activities.
We concluded this great gathering by taking a short tour of historical Belgrade and one of the most remarkable new urban areas in the whole Europe – Belgrade Waterfront.
We're back with new insights and beautiful memories and looking forward to the next gathering!