We're back from Sweden – full of new insights and ideas!
Our Bright World had the opportunity to participate in technical training organized by Electrolux Professional. We gathered in Sweden, in the company of top laundry equipment experts.
Since Electrolux Professional is constantly improving its equipment performance, in accordance with the latest technological achievements, it's utterly important to keep pace with these innovations, so that we can continue to provide our clients with the latest relevant information which can help them with their laundry business.
Electrolux Professional has once again proven to be an excellent and professional host. Through the presentation of the latest laundry solutions, they enriched our previous knowledge. It was thrilling to have the opportunity for pleasant gatherings and conversations with another participant. It was wonderful experience to listen to best practices from other markets first-hand.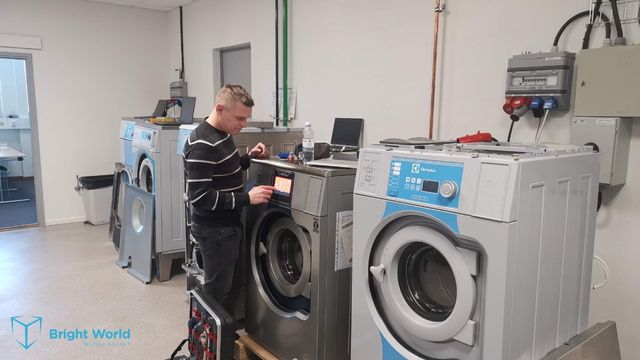 Today, technological innovations are getting faster day by day, in all segments. So if you want to be successful in your business it is important to be proactive, to follow every new step! Laundry equipment is no exception here, of course. That's why gatherings like these are an ideal opportunity to advance your skills. We did a factory tour, examined innovations, shared our thoughts and experiences and – got the opportunity to learn from the best!
We are always happy to attend professional gatherings of this type, the ones that encourage lifelong learning and training and make us feel ready for new work success!