Hrvoje joined Bright World one year ago, but colleagues will agree – it seems like he's been a part of the team since the very beginning.
In the position of warehouse and logistics specialist, Hrvoje's tasks include procurement, warehouse and spare parts management and delivery to the clients.
Talking about his typical workday, it would be the most accurate to say there isn't one. In this business area, there's not much space for monotony. That's exactly why Hrvoje's composure makes him is an ideal type of person for this position. He always manages to keep his focus and be on top of the situation.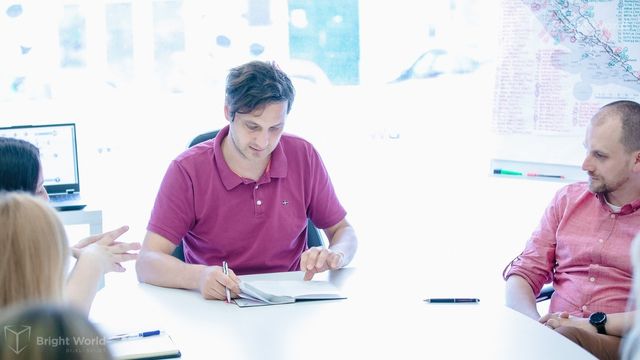 "My workday starts with communication with suppliers. Afterwards, during the day, my focus is on contacting delivery services so that our clients can get their equipment and spare parts. Proactivity is very important here. I leave nothing to chance, and I am always asking for updates. The biggest challenge in my part of the business would definitely be the organization since this is a very complex process that includes many people. That's why, to make everything work, it's important to communicate and have good interpersonal relationships. This way you can prevent potential problems or misunderstandings and the whole process goes smoothly."
"That's why, whenever it's possible, I prefer dealing with questions through phone calls. I consider this much more efficient. E-mail communication leaves space for uncertainties and I am the type that likes to make everything clear right away."
Before he joined Bright World, Hrvoje gained valuable knowledge and experience working in logistics for years. Prior to that, he worked for more than a decade as a warehouse manager. These skills are very helpful for him today, as he is familiar with many situations and knows exactly how to deal with them.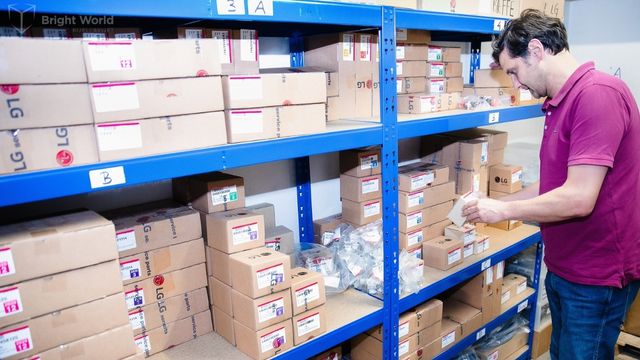 One other thing about Hrvoje colleagues would unanimously agree on is his great sense of humor. With his witty jokes, he always manages to put smile on everybody's face and make their workday nice.
"I like working at Bright World, I am very happy with my job here. For me, the most important is quality interpersonal relationships within a company and here the colleagues are correct, nice and always willing to help. Whenever I have a question, I get a concrete answer. Since a huge part of my job are communication and coordination, working in a company where conversation works means a lot to me because this way I can be sure there won't be any unnecessary obstacles. When everything works like that, I am able to fulfill my potential and contribute to overall company's success."