They are masters of organization, people who stand between employees and customers, and people who are responsible for thousands of satisfied clients. They are key account managers, and our Martina Nikolčić is one of them.
Martina has been a part of Bright World for the last four years, and in the position of key account manager, she has been successfully solving all challenges for three years. Her typical working day is anything but boring – it's dynamic, active, and often unpredictable.
"I arrive at the office early in the morning and begin with all the tasks that await me from the day before. I try to stick to my work plan, but as usually happens in sales - the day always takes me somewhere else. I start my day by checking the emails I received in the morning or later in the evening. Dealing with deliveries is the priority, then I have to prepare invoices and paperwork and afterward review the tenders. The day starts to heat up a little, calls start, meetings begin, and we also do a large part of the work online' - Martina tells us and explains how complex her part of the work is.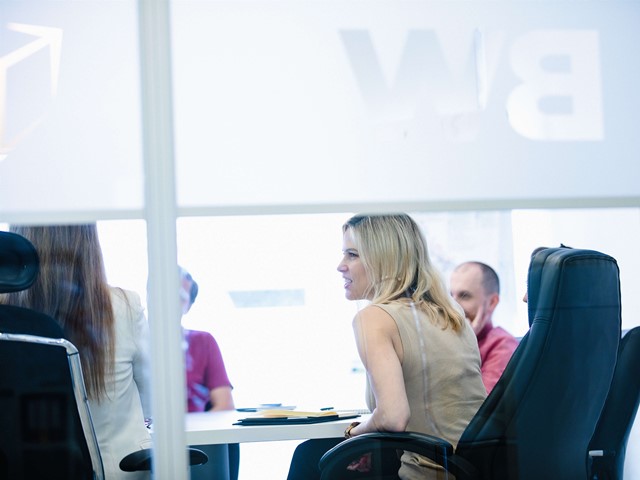 "My working day is quite active and usually starts according to one plan, but usually ends in a completely different direction. I work in many business segments - from sales itself to creating technical documentation, consultation, logistics, and cooperation with the service network.
Given my long tenure in the Bright World, a large number of people have my direct number, so if there is a need for an order or some kind of challenge arises, people know they can call me.'
And what do you see as the biggest challenge in your work?
"Try to satisfy all parties. For me, the customer always comes first and I know that a satisfied client always comes back. I see the organization as another big challenge - both internal and external deliveries, assembly, and preparation of installations, i.e. everything that needs to be done so the customer is able to use purchased professional devices. Their commissioning requires certain preconditions, and the organization of all that takes a good part of my time. But in the Bright World, it is an established procedure because we know (and respect) all the processes and procedures.'
Martina has been involved in sales for 20 years. Behind her are numerous projects, small and large clients, and satisfied customers.
"I like a dynamic environment, adrenaline. I like working with people even though it's often challenging, but that's where I find the greatest satisfaction." I like the coordination and organization of everything in my domain, and that's when I feel successful.'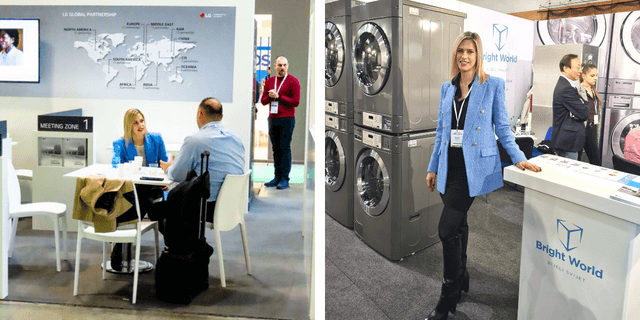 And Bright World owes its glory to people like Martina, who built every step of the way to success with us.
"I enjoy working in the Bright World. Colleagues are fair and pleasant to work with. The day, as stressful and tiring as it can sometimes be, is incomparably less tiring if you compare it with some corporation. I know that I can turn for help to the director or any other colleague at any time, and that, of course, means a lot to me.'
Our small team of great people is responsible for our every success, step forward and smile on the face of satisfied clients. Martina Nikolčić is part of the good story of the Bright World.