The LG Laundry Lounge network continues to expand steadily, with over 100 locations globally. Croatia is no exception here – with LG Laundry Lounge in Zagreb being one of them!
An exclusive concept
The LG Laundry Lounge is a designer self-service launderette branded by LG Electronics and equipped with LG professional washers and dryers. The "Lounge" part of the name brings an extra dimension to the concept, emphasizing not just laundry services but also providing a space to enjoy amenities such as free internet, television, coffee, juice and socializing. The goal is to create a relaxing atmosphere where customers can feel the comfort of home.
Branded launderette in Zagreb
The owner is an entrepreneur with a special interest in automated businesses, like automated carwash. Fueled by the success of his previous ventures in this area he aspired to start another innovative business concept in the city of Zagreb.
He contacted Bright World and proposed his idea of opening a self-service laundry. His idea was for it to be premium – so it was only natural to suggest LG Laundry Lounge to him.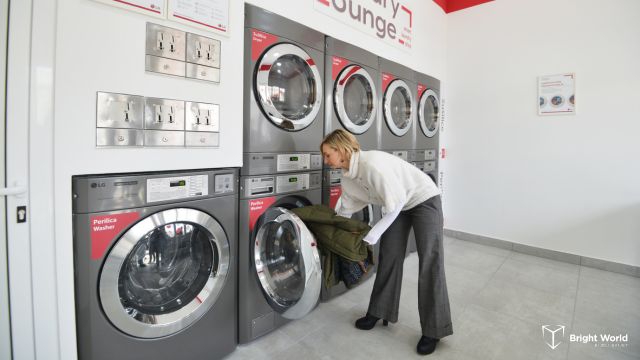 Strong guidelines for the win
The entire process from idea to realization was very quick.
As with every LG Laundry Lounge planning, strong guidelines and best practices are the crucial part of the process. The investor got clear instructions for interior adaptation he had to follow to ensure the space was optimally used. The second step was interior design which ensured a strong visual identity and premium look and feel.
With detailed guidelines (space and installation plans) he got 3D modelling that showed him what the laundromat would look like.
A devices package that LG Laundry Lounge is equipped with includes:
BW ozone generators
BW automatic detergent pumps
This combination of equipment ensures the efficient operation of the self-service laundry. Customers don't need to wait for others to complete their laundry before they can use the equipment.
After installation, the last thing that was left to do was planning an opening ceremony.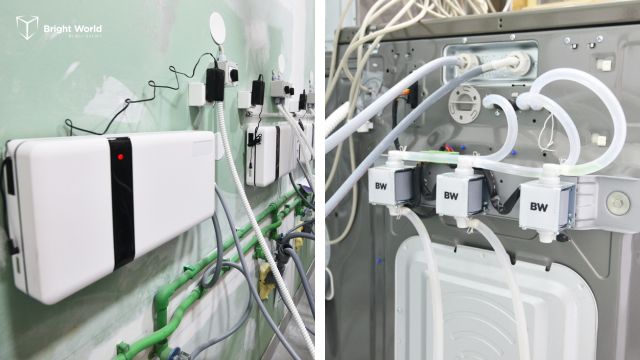 Perfect addition to the entrepreneur's portfolio
Regarding payment, customers have various options. Thanks to the easy integration of LG professional devices with a range of billing systems, including traditional coin boxes and contactless payment systems, clients can pay with coins or tokens, or use cards for transactions. In this laundry, owner decided to choose coin boxes based on previous experience in carwash, so he can easily incorporate them in his accounting setup.
In addition to this, the owner concludes:
"The whole process was very straightforward, and LG Laundry Lounge is just the perfect addition to my business portfolio."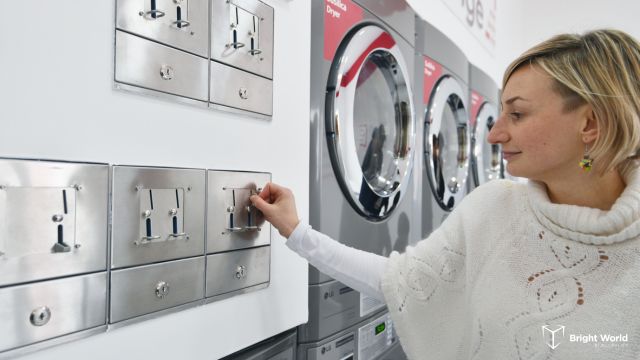 LG Laundry Lounge laundries are a fantastic opportunity if you want the recognition of the LG brand and top LG professional devices, a ready-made visual identity and international networking. Contact us and join the club!