If you are thinking about how to spend beautiful spring days, our suggestion is in nature!
We decided to replace one working day by going to Lokve and enjoy the greenery and peace away from the city noise and everyday work.
Our socializing started with raft ride on Lake Lokve, which is proof that the lake can provide an authentic "sea atmosphere". It is no wonder that this area, along with Fužine, was named "mountain riviera".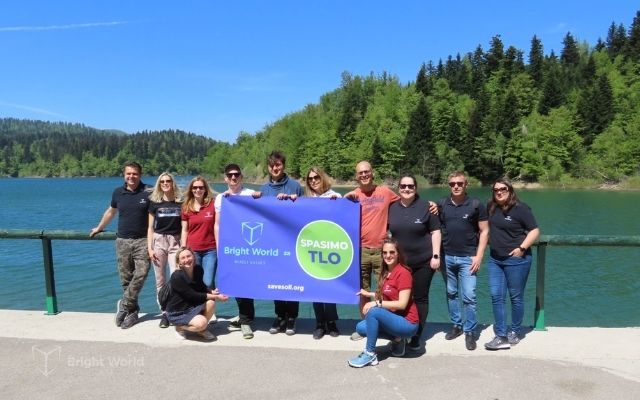 Bijeli Svijet teambuilding - Lokve
Then our merry company took a lunch break at a nearby restaurant. We took this opportunity to try local delicacies such as frog legs and smoked trout.
A welcome break after lunch was a drive to a cowboy village about half an hour from the lake. Tiny Wild West is the last thing you would expect as a Gorski Kotar tourist attraction, but this is actually a film set built filming about Winnetou. Of course, we had to try different devices, so we even measured one's strength in horseshoe throwing.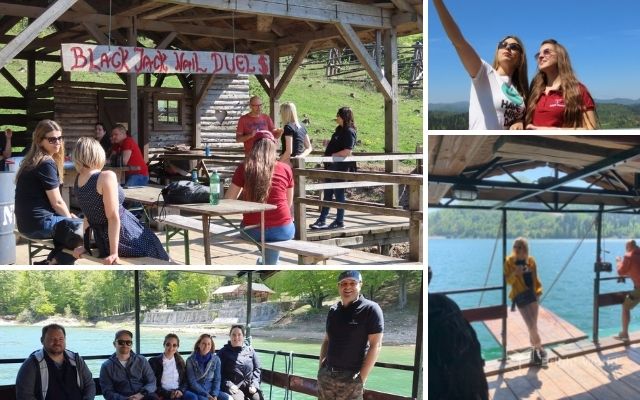 Bijeli Svijet teambuilding - Lokve i Fužine
We also used this "blast from the distant past" to talk about the Save Soil initiative, which globally wants to warn about the problems that the modern way of tillage leaves impoverished and exhausted land. We learned that although fertile soil is perceived as an accumulation of dust and minerals, it is actually a symbiotic system of organic matter, minerals, gases, liquids, and living organisms that support life altogether. By violating the same, we directly affect several climate problems known to the public, such as carbon emissions and water shortages.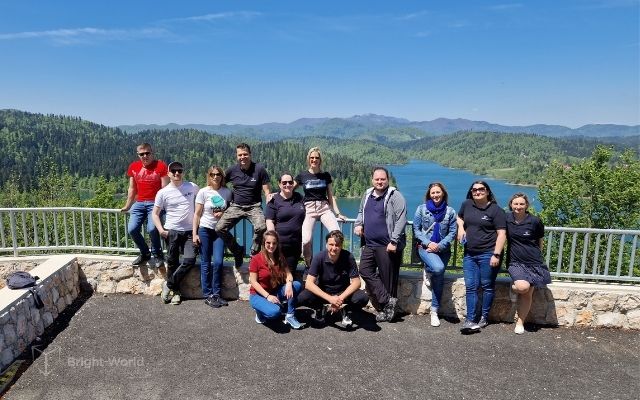 Bijeli Svijet teambuilding Lokve
This was one small step towards raising the awareness of the 3.5 billion people needed to create change. #savesoil #spasimotlo
More details you can find in the gallery below.