Red and yellow color scheme, golden arches logo, and Ronald the clown – sounds familiar? Although for most people the first association to McDonald's is American culture and tradition, this cult United States of America symbol found a staple home and left its roots in more than 100 countries around the world. This legendary international fast-food restaurant chain is one of the most recognizable global brands. It feeds 69 million customers per day, which makes up about 1 percent of the world's population. Fast, simple, and above all, tasty snacks grew close to the hearts of Croatians and Slovenians too.
That's why we feel special pride that we got the opportunity to equip the restaurant's professional laundries with top-class LG Professional laundry products. We have equipped more than 40 McDonald's laundries in Croatia and Slovenia.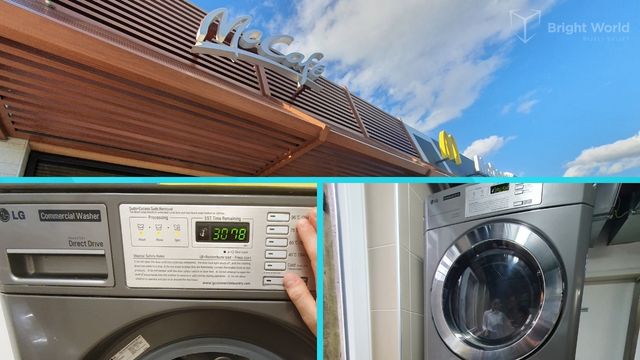 One of the things McDonald's is known for would be superior hygiene. McDonald's was among the pioneers in Croatia to apply HACCP, an internationally recognized method of identifying and managing food safety-related risks. Intensive cleaning, washing, and disinfection, along with frequent employee hand washing are crucial for a restaurant's hygiene. Not less important is the clean laundry. Restaurants' dirty laundry, like cleaning cloths and mops, are potential carriers of dangerous infections caused by different viruses and bacteria. That's why it's extremely important to implement special measures for hygienic laundry treatment.
Since superior hygiene is imperative for McDonald's, it is utterly important to have quick, quality, and energy-efficient equipment within the hand's reach. LG Professional laundry products are designed to achieve and maintain top hygiene with their high-quality washing. That is achieved through three main characteristics. Wave force and Auto tub clean technologies make sure hygiene is maintained. Direct drive motor grants Wave force its power, and the purpose of this technology is to clean even the most remote parts inside the washer's drum. Auto tub clean is the regular cleaning cycle which can be turned on after each washing cycle, contributing to the thorough elimination of any contamination.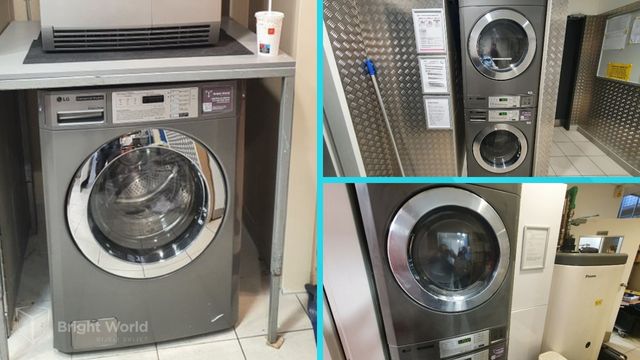 Washing machine and dryer of 10 kg capacity has turned out to be a perfect choice for restaurants since it is very easy to fit in a small space of only 1 m2. Another feature that is especially favorable for this type of business is special programs. Depending on the needs of every specific restaurant, they can be adjusted, for example, for washing very greasy cleaning cloths or mops. LG Professional laundry products have components that make them an ideal choice for 'quick-service' restaurants. So, it doesn't come as a surprise that McDonald's recognized this combination of equipment as the top choice.
A factor that McDonald's finds very important in this collaboration is the quality of after-sales support, which is a priority for us here in the Bright World. Our service network made up of qualified engineers is always just a phone call away.
Do you want to achieve hygiene standards like the greatest world brands and equip your laundry with LG Professional laundry products? Contact us!