We have a stock of LG commercial machines so we can offer you short delivery lead times. We also keep a large stock of spare parts for LG machines. This gives you easy access to spare parts for machines that you buy from us.
LG commercial washers and dryers can be a very good solution for:
Hospitality: hotels, restaurants, catering / Canteens: schools, companies, institutions / Commercial laundry: B2B, B2C / Conference centers / Cruise liners, marinas / Facility management / Care: hospitals, care homes / On-premise food and laundry / Fire brigades, sporting clubs, hairdressers, etc. / Self-service: multi-housing / apartment house laundry / Launderettes.

Bright World can support you with:

• PRODUCT KNOWLEDGE - Even the best solution can be worthless if the people involved do not know how best to use LG equipment. Training is very important part of our strategy
• SALES AND MARKETING TOOLS - We developed marketing materials and sales tools which can be adjusted for every country. This will help our partners to promote LG range of products to their customers, increase sales and reduce their marketing costs
• LAUNDRY CONCEPTS - Jumpstart & LG Laundry Lounge are designed to inspire new entrepreneurs to start laundry business
• SERVICE AND SPARE PARTS - On our web page you can find downloadable: Product, technical and trade manuals, maintenance tips, installation manuals, spare parts recomended list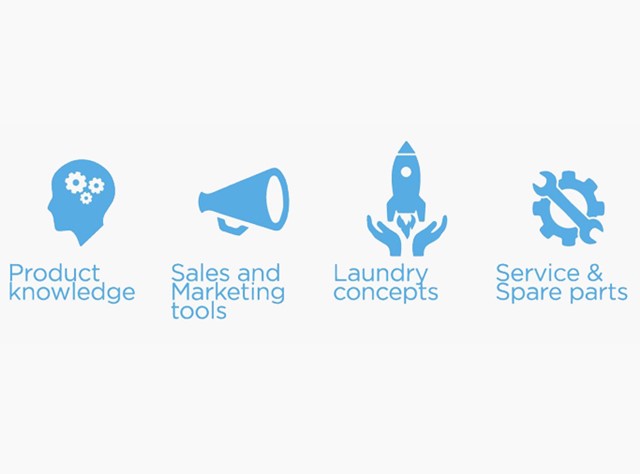 Bright World support
LG Commercial laundry products are designed to use less energy and water without compromising on performance and superior cleaning. It helps your business run more efficiently.
Feel free to contact us by mail info@brightworld.hr. If you are interested to sell LG commercial washers and dryers in your country or you need some additional information see our web site http://brightworld.hr/.