At the very centre of Croatian town of Koprivnica, you can find a small, but mighty – Public Fire Brigade of the City of Koprivnica. This old-fashioned building looks more like a historical fortress, so for those who are uninformed it could be hard to tell there is a modern, professional fire department behind these walls.
Ready to help fire-fighting, but also traffic accidents, earthquakes, people and animal rescuing and other interventions, Koprivnica's firefighters are known for their great courage and dedication to their calling.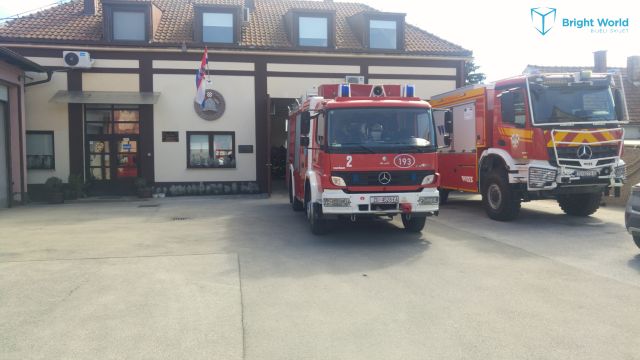 In search of the best solution
For firefighters to be unhindered and fully devoted to their tasks, the department does everything to ensure the best possible conditions and that includes top hygiene. Mijo Jakćin, assistant for auxiliary tasks explains:
"Around 40 firefighters per shift means a lot of laundry! This is where we got the need for a professional washing machine. Previously, we had a household washer and it turned out to be a horrible idea. This type of washer isn't made for our demands and malfunctions would occur all the time. Our laundry, especially fire suits, couldn't be washed properly so we finally decided – we need a professional washing machine!"
Luckily, everything went according to plan. "We all agreed that a professional washing machine should be in our financial plan for last year. The City of Koprivnica recognized how important it was for our brigade to always have clean laundry in easy reach and obliged us" says Mr. Mijo.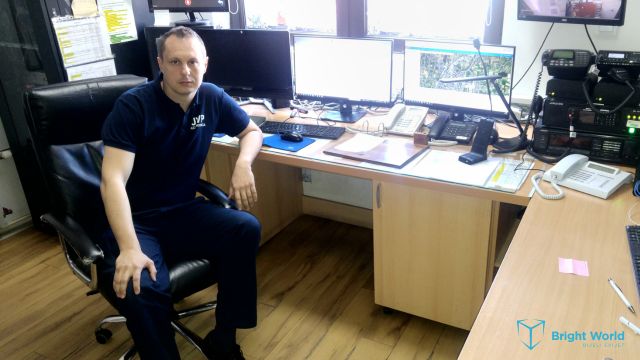 Firefighters' protective clothing is usually made of several layers and different watertight materials so it can endure harsh conditions. During work actions, it most often gets very dirty, so adequate washing is very important for its longevity and quality maintenance. Mr. Mijo also says:
"There is also plenty of other laundry besides fire suits. Our firefighters are always ready for action. Since they work in shifts, we provide them beds that they hop off when duty calls and jump in the fire engine. So, we're also talking about bed linen, blankets, towels, dishcloths, …
Winning combination for firefighters' demands
In accordance with their needs and our Bright World's advice, they opted for:
BWO3 ozone generator has shown to be an excellent solution for firefighters, since the water enriched with ozone eliminates unpleasant smells, including the most resistant ones, like the odour of smoke. It also efficiently disinfects laundry, eliminating viruses and bacteria better than chlorine. Ozone generator has already gained fans among firefighting communities and Brigade of the City of Koprivnica is among its biggest admirers.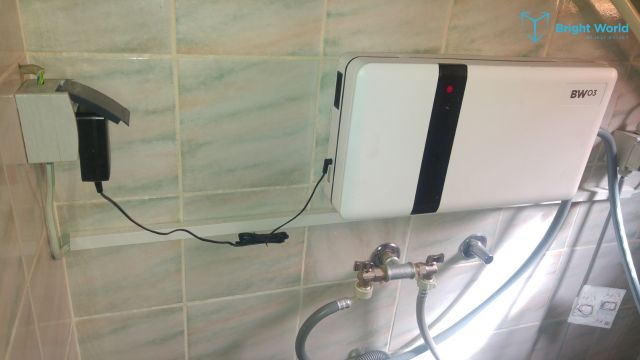 Mr. Mijo also praises LG professional washing machine and its fast programs, which provide gentle but efficient washing of their protective clothing:
"We are more than satisfied with the LG Giant washing machine! It has fulfilled all our expectations and demands. This way we can wash three fire suits in only an hour! Our housekeeper keeps saying how much she likes the way it works and how easy it is to use."
Also, the strongest centrifuge in the category brought them another advantage – time saving.
"Our housekeeper says that with the old, household washing machine, laundry would still be soaked with water when the washing cycle was finished. With LG Giant, it is already half-dry when taken out" says Mr. Miro and concludes:
"My message to the firefighting community is they won't go wrong with choosing LG Giant washing machine and BW ozone generator, but also Bright World as their partner!"
We have numerous successful projects of equipping fire brigades and communities behind us. Provide only the best hygienic conditions for your firefighters and contact us today!