Mrs. Tamara Badurina, the owner of the laundry RiWash in the city of Rijeka on the Adriatic coast, is a person whom the COVID-19 pandemic cannot bring down. Although RiWash is a newly opened laundry, Mrs. Badurina has a lot of experience in diving in the entrepreneurial waters and adjusting to new trends, which is exactly what all of us should be doing now.
There's no stopping
Easier said than done, of course. Faced with the lockdown and the slow returning of businesses back to their old routine, a lot of people find it difficult to cope. But the owner of RiWash refuses to give up. "This season has turned out to be quite a challenge for all entrepreneurs in Croatia", she says, "but as a new laundry founded amidst the pandemic, we are very grateful for all the clients we have, which recognized our laundry as being innovative and having an urban concept to it".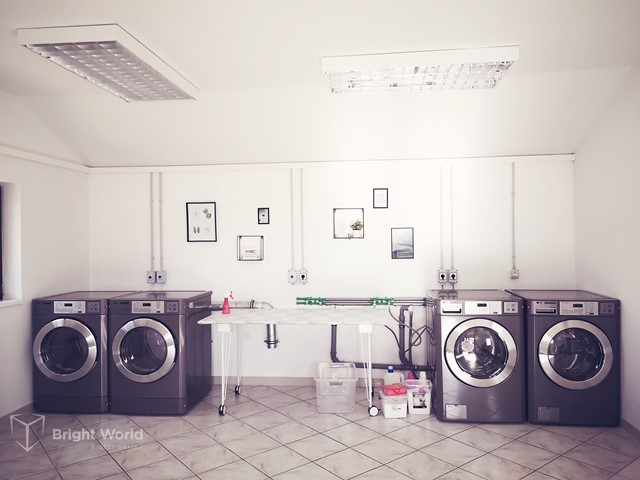 Laundry equipment - the best on the market
She has quite a few clients still. Except for innovation and great service, her clients have also recognized the importance of laundry appliances in the struggle against the virus. When it comes to choosing the right appliances, Mrs. Badurina has shown thoroughness and determination once again. "By researching the market and the offer of laundry machines, their quality, warranty, speed (which gives maximal result regarding the quality and price range, we came to the conclusion that LG professional washers and dryers are the best solution for us". Except for quality, she considers the LG appliances to be up to the task when it comes to achieving the optimal hygienic results. 
Nothing without hygiene 
Besides, RiWash keeps hygiene in other aspects as well. "We have strict procedures, we have purchased protective masks and gloves which are used while delivering laundry to our clients, and we clean the whole space with disinfectants on a regular basis", she adds.
What to say in the end? As Galileo said iz 387 years ago, "and yet it moves," we are going to say, when it comes to opening a laundry, "and yet it can be done", despite these difficult times! And yet it can be done by you too.
So contact us and let's make it happen!