The future of dry cleaning entails eco-friendly solutions. Wet cleaning technology is the ultimate quick, easy, and environmentally friendly alternative to cleaning with harmful and aggressive chemicals.
Bright World is collaborating with the Faculty of Textile Technology to introduce the mentioned method of cleaning to our customers. We are organizing workshops to teach our clients how to use Electrolux Professional Lagoon dry cleaning equipment.
The Zagreb Faculty of Textile Technology's laboratory uses Electrolux Professional Lagoon devices to remove stains from various fabrics. If our customers require assistance with stain removal or textile treatment, we refer them to the professional faculty staff.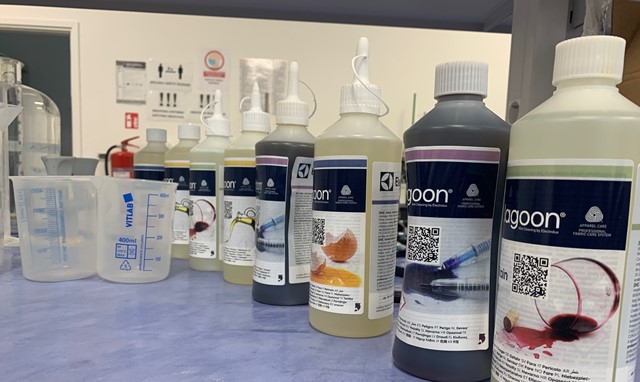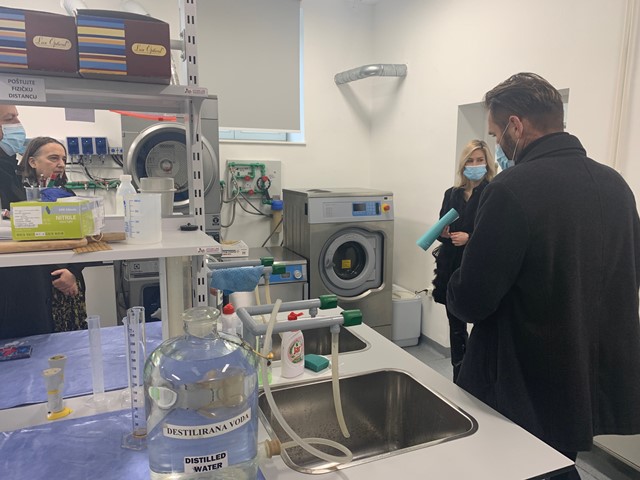 Bright World at the Faculty of Textile Technology.
WHAT IS THE PURPOSE OF ELECTROLUX LAGOON ADVANCED CARE TECHNOLOGY?
- It protects the environment by avoiding the use of toxic chemicals in processes
- It is careful with delicate laundry, particularly those that require dry cleaning
- It enables simple and efficient cleaning without any complications
- Faster washing programs provide a quicker return on investment
The Lagoon® Advanced Care system knows how to care for the most delicate fibers, such as wool and silk, clothing made of cotton, linen, and viscose. Other perks of this Electrolux Professional technology are custom programs and the most precise doses of detergent. For these reasons, it is an excellent advanced laundry care for professional laundromats and dry cleaner's.