Even we are living in specific times, there is a growing interest in opening launderettes or laundromats across the European countries. This type of business ventures is ideal for most of European markets which are not saturated in this segment.
If you search an opportunity for an additional source of income or starting your own business, LG Laundry Lounge franchise is a simple and profitable solution. It contains everything you need to plan, open and promote your self-service launderette.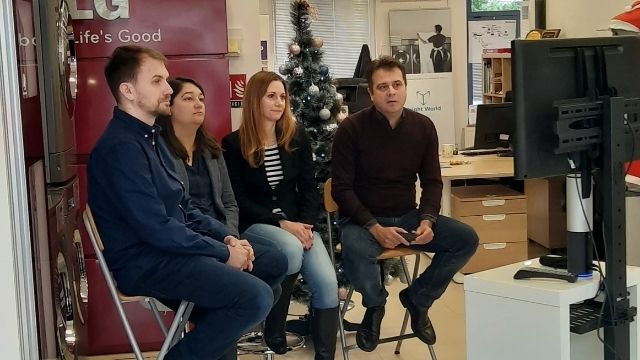 LG Laundry Lounge webinar - our team
On webinar that we held on Thursday, December 10th, 2020 we talked about LG Laundry Lounge business model with our partners and distributors. They learned about all tools that LG franchise offers and saw them in practice in the existing LG Laundry Lounge self-service laundromats. It included questions that every potential business owner needs to answer before the start, such as laundry shop concept and location selection, business plan and financing etc.
We are sure that this kind of tools and experience sharing will help all participants in raising their business to the next level.
In case that you want to participate in our future activities, feel free to contact us via the contact form.