After a series of success stories from the coast and the tourist season, we are bringing you an equally nice story straight from continental Croatia – the region of Slavonia!
With the support of Bright World, Mrs. Marijana Đukić opened a laundry named "Sara" in the city of Daruvar and therefore made her long-term dream of becoming an entrepreneur come true.
"After I finished school, I was doing seasonal work at the coast and after that, for four years in the textile industry. As time went by, I realized I wouldn't get the opportunity for advancement and I needed to take matters into my own hands. So I decided I'm going to start my own business and become my own boss."
Confident in her vision
Mrs. Marijana got the idea of opening a laundry because she considers that today's busy lifestyle doesn't leave people much time for housework and that includes doing laundry.
"In the beginning, not everyone gave me support for my entrepreneurial idea. They thought there was no significant demand for this type of service in our small town and the business wouldn't be going well. But I trusted my instincts and, most importantly, had the support from my closest ones – my parents and husband. I'm glad I was so determined because the business is doing great" she says with a smile on her face.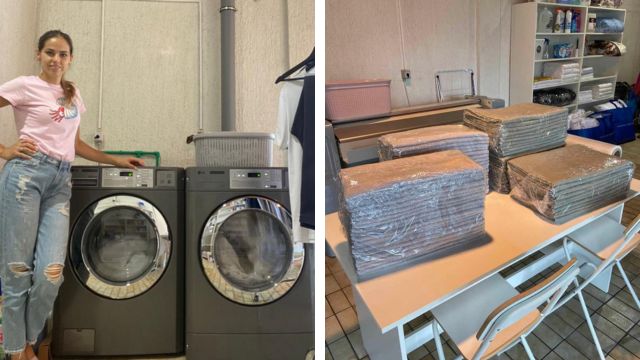 Professional support makes a difference
Mrs. Sara started exploring the options and, researching online, she came across our Bright World.
"Even though I had a strong will, I had no idea what would everything look like. To start, I contacted Bright World and shared my thoughts. Your team explained everything to me in detail and removed any uncertainties. Of course, being a beginner, I had numerous questions and they were always here to help me find a solution. Also, what helped me a lot was 3D modelling, because for the first time, I got a concrete vision of what would the laundry look like.
For an easier start, Mrs. Marijana opted for a self-employment subsidy, which is a great option for financial support in entering entrepreneurship.
Bright World expert team helped her find a winning combination for her commercial laundry needs, which includes the following equipment:
• LG Giant washing machine (10 kg capacity)
• LG Giant dryer (10 kg capacity)
• GMP flatwork ironer (140 cm)
From the first contact to laundry opening, time passed quickly and her entrepreneurial story could begin.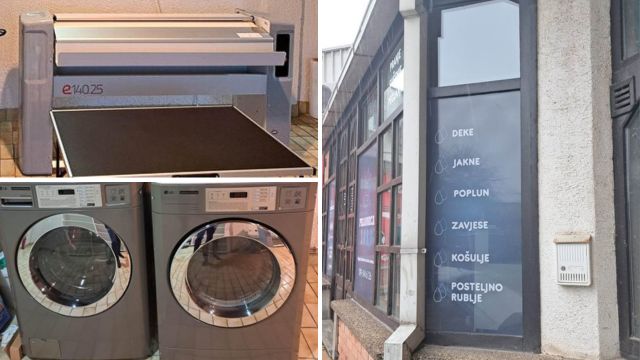 Courage pays off
Even though she previously had no experience with professional laundry equipment, Mrs. Marijana figured everything out perfectly. She says:
"LG Giant washing machine washes everything fast and thoroughly and is really simple to use!"
Nothing but words of praise she has for a professional dryer.
"LG Giant dryer is just – amazing! When I take the laundry out, it is perfectly soft and nice-smelling. I also like that it is, just like the compatible washing machine, very quiet during work."
As a conclusion, Mrs. Marijana has a message for all the beginners in this business:
"To everyone who thinks about starting a laundry business, I would recommend contacting Bright World! They will get complete support and proven advice first-hand!"
Make your entrepreneurial dream a reality just like Mrs. Marijana did! Bright World is here to help you find the best solution for your laundry business so – contact us today!